About Me…
My name is Margaret Graham and I am the sole trader /owner of Simply Balanced Australia
I have had quite a journey in my life as a farm girl, who sought to seek her dreams.
Being a country girl, growing up on a farm, I have an affiliation with the land and feel connected to it.
After leaving school I pursued a career in nursing as I always felt connected to people and wanted the best for all who I met and this has also has lead me to Diversional Therapy and Therapeutic Touch as part of my skill base.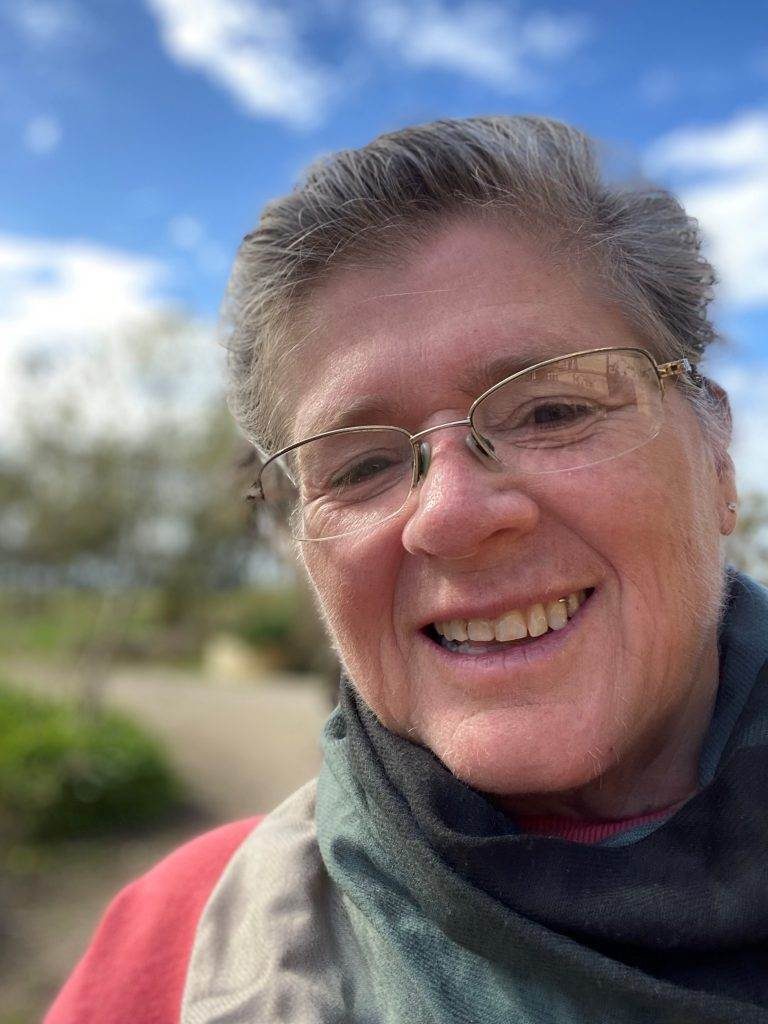 I currently live on a property in the southern Riverina region of NSW where I have raised a family.
I continue to work in the local area. I love being able to mobilise my skills to outreach to others as required.
Nature at its finest
On farm we currently have a seed production area and grow trees for seed. The seed is then sold on to allow farmers to grow tree lines on farm. We give back to the land and this of course embraces our love of the land and the natural environment. There are many trees approx. 38 hectares and we have some lovely native birds and animals that enjoy our space. I encourage people to take time out to breath, be still and enjoy the environment in which we live.
Professional skills
My work has been very interesting training as a Nurse, Diversional Therapist, Therapeutic Touch Practitioner and Teacher, NDIS Support Worker and working in Health, Aged Care and Disability Services with children and adults. I continue to enhance my knowledge in all facets of care for others but also promote self care within work practices. This has enabled me to continue using my skills not only in work places but also in my own practice of meditation, mindfulness and self – care.
In 2001 I first experienced work around Therapeutic Touch in Tasmania when attending Diversional Therapy conference. I felt the need at that time to investigate this further beginning my own training and then bringing TT to Aged Care facilities in the Southern Riverina and Goulburn Valley areas of Victoria.
I was pleased to increase my knowledge and skills and go on to speak at a Rural Health Conference in Hobart, Tasmania and Diversional Therapy Conference in Melbourne, Victoria.
My background has now seen me advance to all levels of learning to become a teacher affiliated with The Therapeutic Touch Association of Australasia (TTAA). I currently now have 20 years of experience and at this time I am the president of the TTAA. I am privileged to have met many people with like-minded approaches in states across Australia and in countries across the world.
I support the health and wellbeing of others through TT practice.
Therapeutic Touch is an evidence – based therapy that incorporates the intentional and compassionate use of universal energy to promote balance and wellbeing.
TT is used for personal health, growth and wellbeing and can be used with family friends, in the community and in a professional capacity to promote healing, life balance and optimum health.
Mediative processes are also part of Therapeutic Touch enabling a sense of calm and relaxation.
As a qualified Diversional Therapist and support worker I am able to support people to connect with their community and have a variety of lifestyle choices met.…